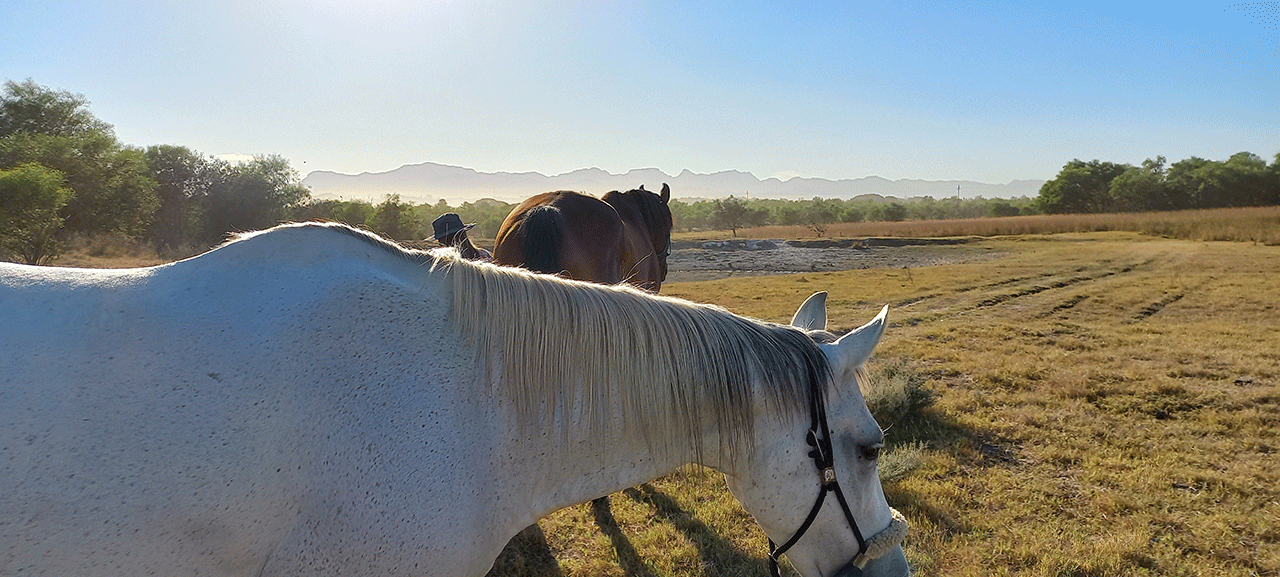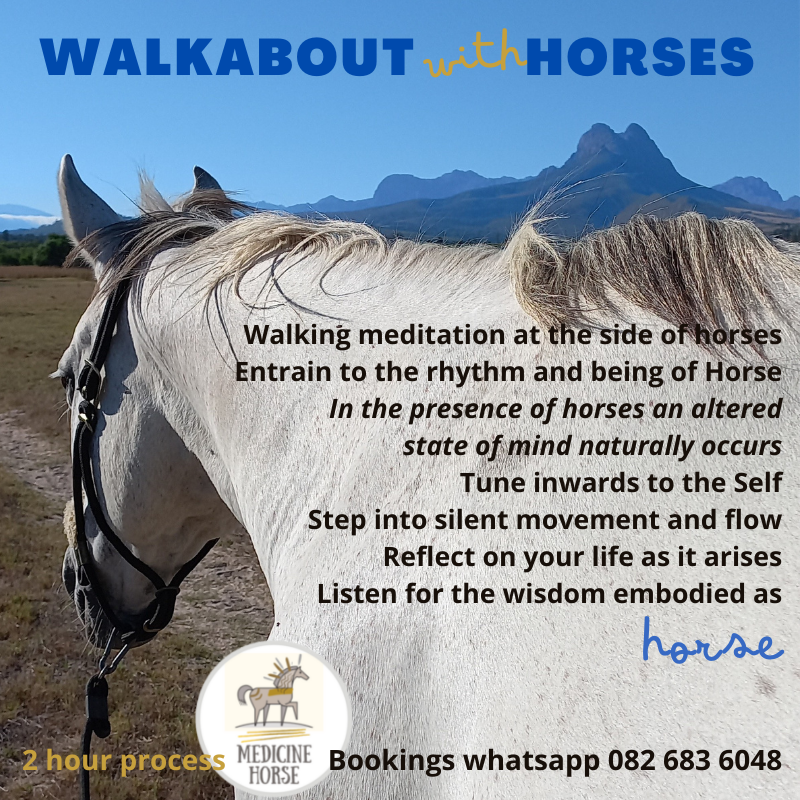 Walking Meditation
Science can now verify and explain some of the magic that we experience when we engage with horses.
Walking in silence with horses becomes an experience of present moment attentive and enlivened connection which can extend outwards into a state of communion with all of Nature.
This is a silent meditation exercise walking out with a horse in hand, and includes guided reflection time according to what arises and what you would like to express
Learn Animal Communication
Animal communication is our natural birth-right;
it is an ability that we all have.

As children we are naturally tuned in to all of our non-human relatives and communication flows between species; until we are 'educated' out of it.

These beautiful skills will enhance and deepen your bond and relationship with your domestic animals and also connect you to wildlife and other species.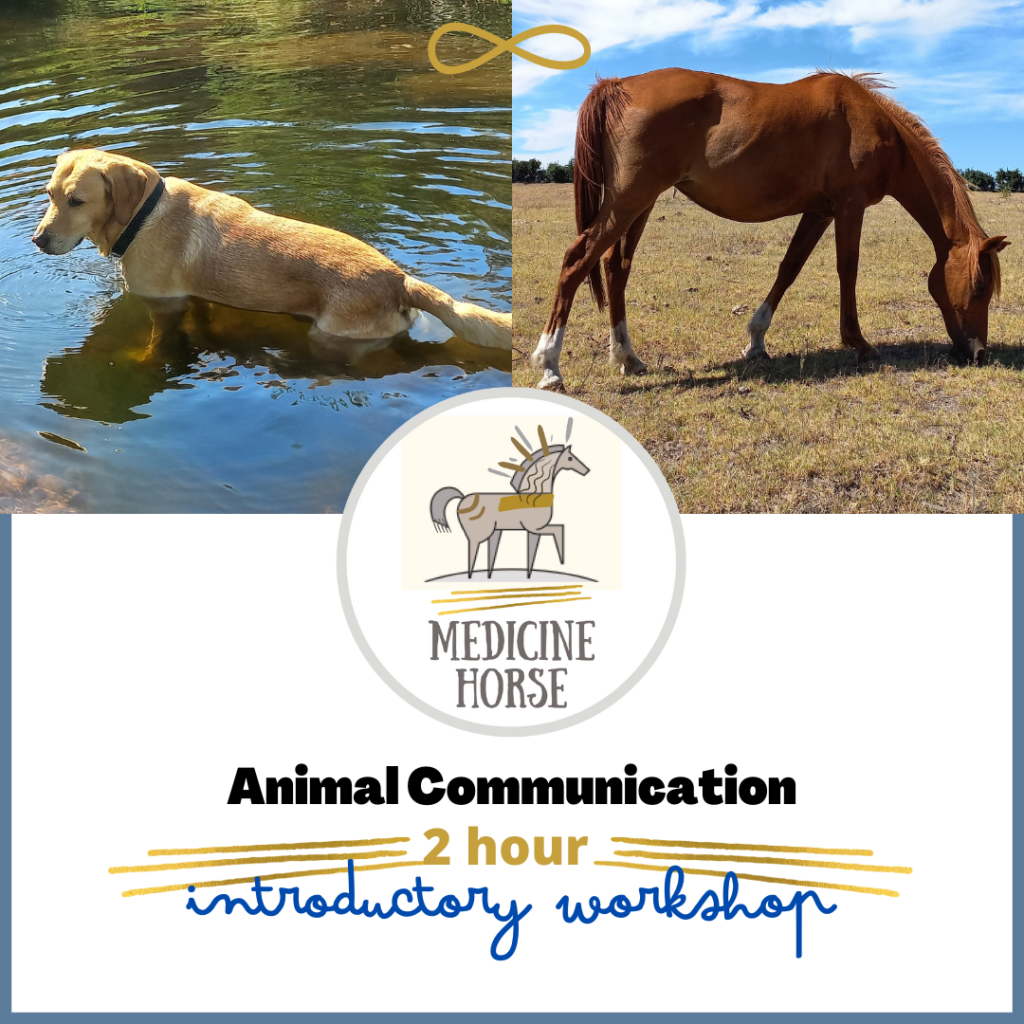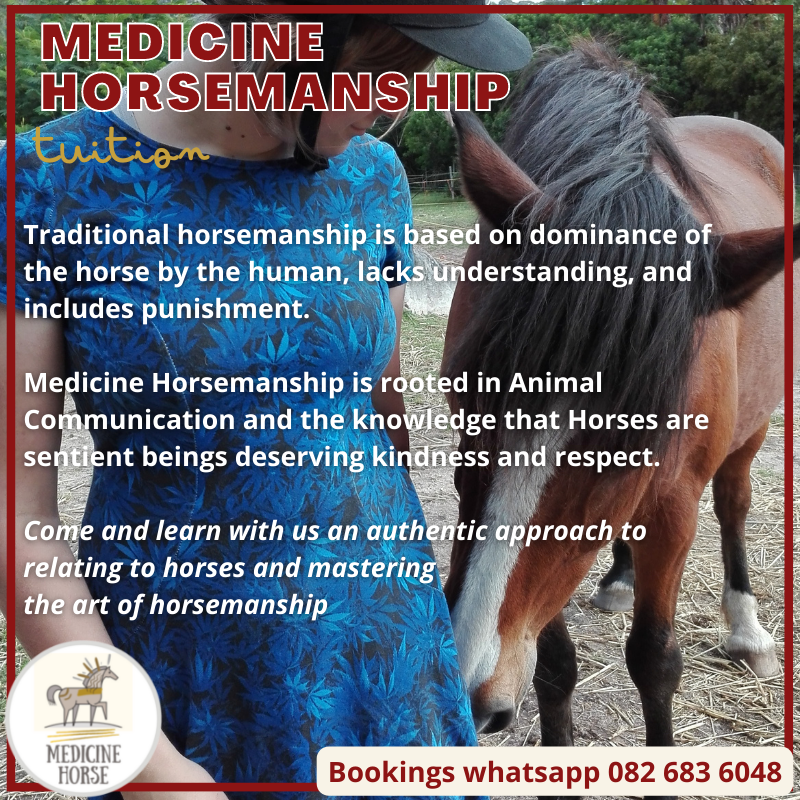 Medicine Horsemanship tuition
Develop your horsemanship skills consciously with respect and regard for the horse as an equal partner
Medicine Horsemanship is our process of learning about horses and learning to ride, through regular sessions.

It begins with learning animal communication, includes personal mastery, learning about energy dynamics, and focuses on the building of connection, relationship and trust with the horse – before learning riding skills.

All ages are welcome. No previous horse or riding experience is needed.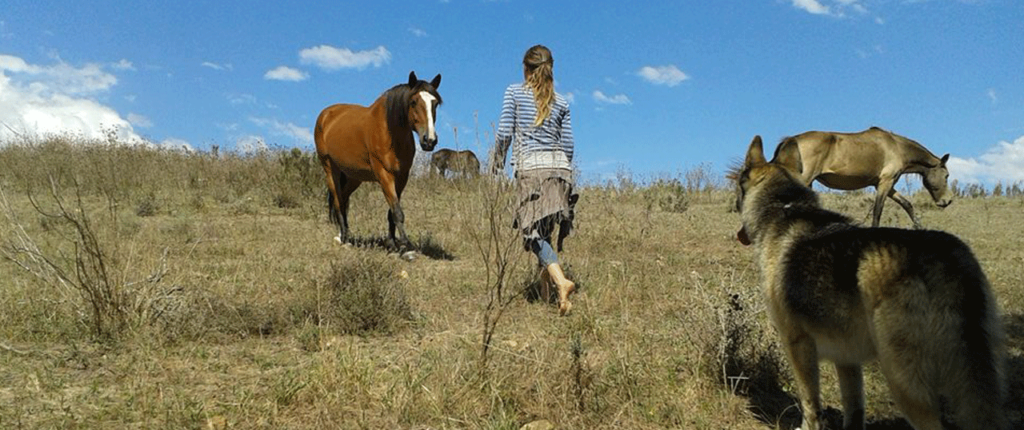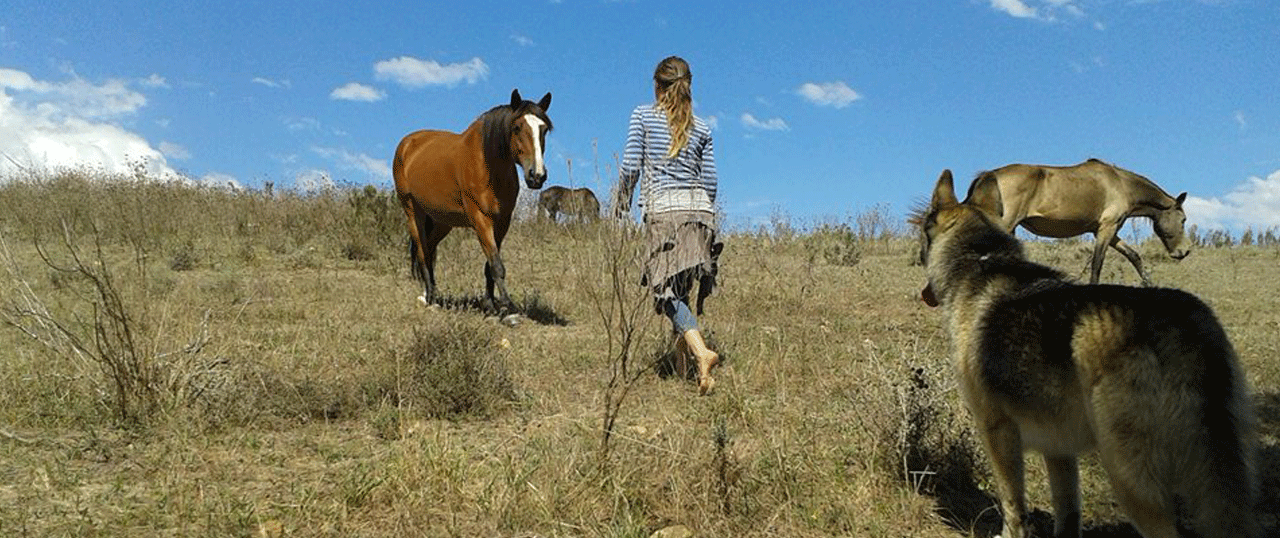 Please contact us via whatsapp for further information, to book, or to schedule a 10 minute introductory chat.
Site by SammyAntler
© Medicine Horse 2018 – 2022