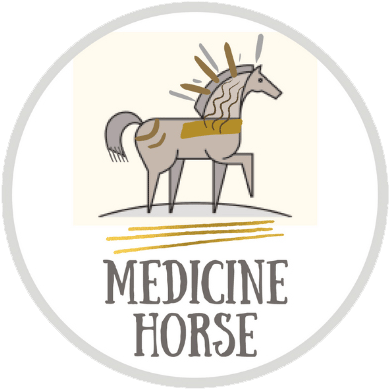 Equine Assisted Transformational Coaching
Support and Guidance from the perspective of Horse and Herd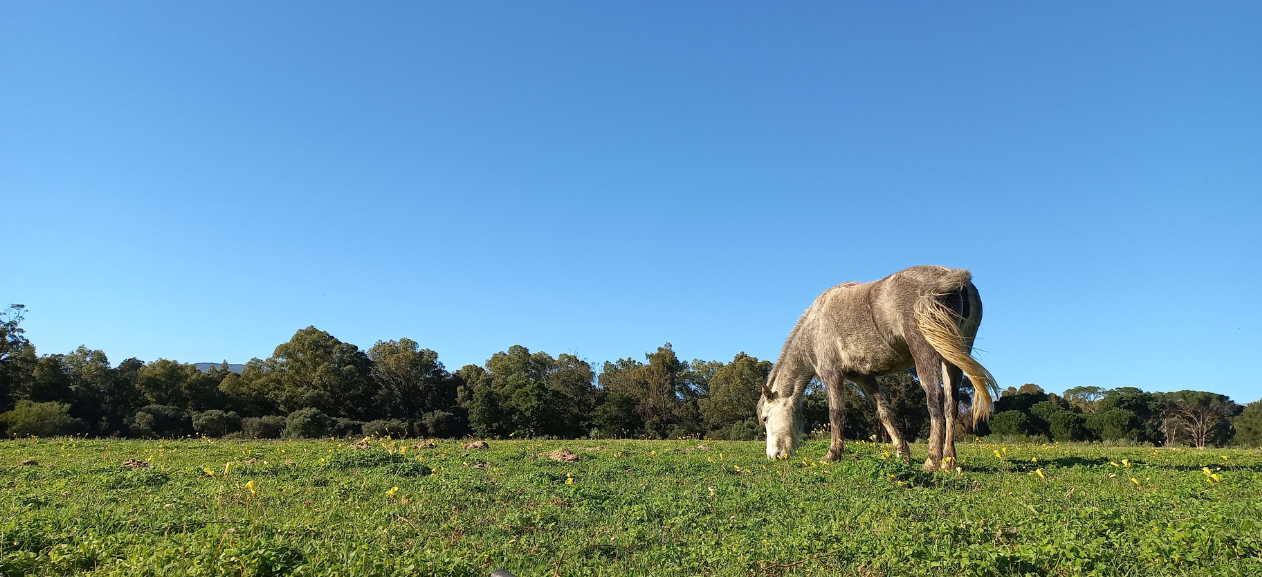 Feeling challenged?
Come and work with the horses
Their power and wisdom is Infinite
Welcome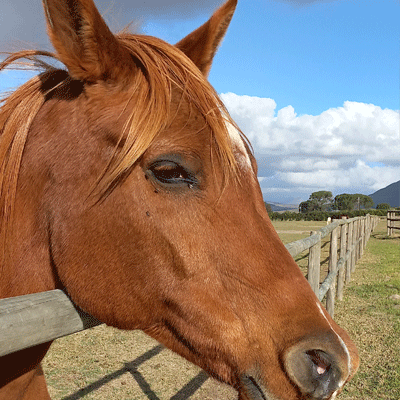 Medicine Horse offers
Horse Medicine
In the form of exploration, guidance, introspection, reflection, richly meaningful conversation and supportive listening – with the powerful assistance of horses.
We combine our coaching, counselling, horsemanship and mentoring skill-set with the innate wisdom of horses in a practical, grounded and embodied way outdoors in nature on a spacious and beautiful farm.
Coaching + Counselling + Horses
Medicine Horse combines the many benefits of time spent in Nature
with the incredible therapeutic power of Horses
Equine Assisted Wellness
We are an Equine Assisted Wellness facility based in Klapmuts, Cape Town. Together with horses as our co-facilitators we support predominantly women from age 16 up to develop personal power and wellness on all levels – mental, emotional and physical.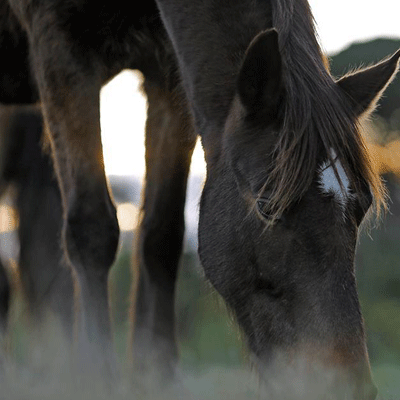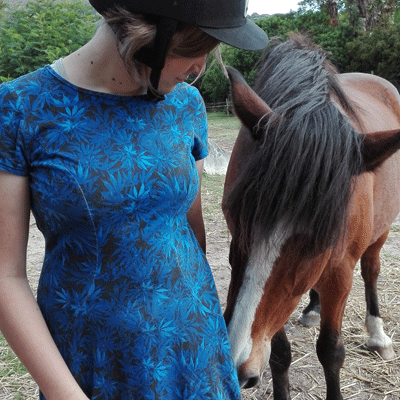 Horses are masterful teachers
Horses live and embody many of the skills and qualities that are omitted from our education but that are essential to a functional and successful life, including – relationship, effective communication, conflict resolution, healthy boundaries, right place within the community, teamwork and leadership.
"We've learnt and experienced how working with horses keeps us grounded, present, awake and aware – basically in an optimal state"
Are you experiencing any of the following?
Confusion, anxiety, chronic heightened stress. Feeling hopeless, frustrated, helplessness or stuck.
Depletion, isolation, struggling to make sense of your experience and reality.
Needing to up your confidence, set healthy boundaries, navigate relationship and develop assertiveness.
Then we recommend Horse Medicine.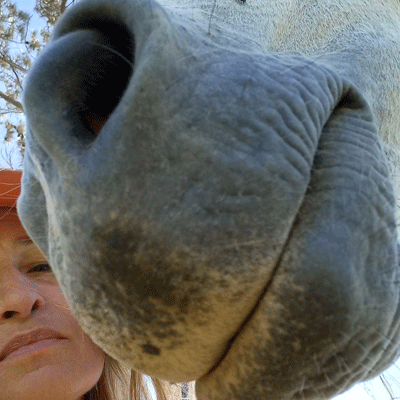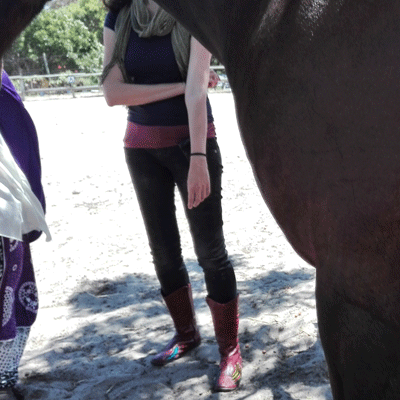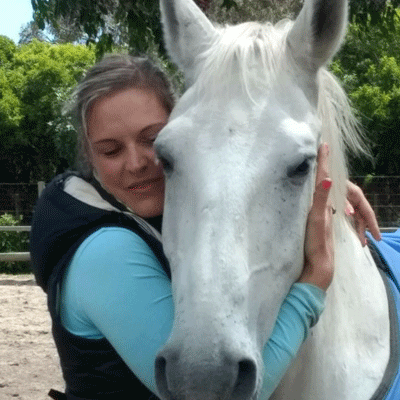 Our intention through our Horse Medicine Sessions is to guide you to a place of FLOW,
from where you can navigate your life with mindfulness, clarity and purpose.
Horsewomen
share some key characteristics
A typical horsewoman tends to be confident, bold, strong, capable, clear, assertive, active, persistent and communicative.
These are great characteristics to have and embody…
The question is, who taught these women?
Well, the horses did!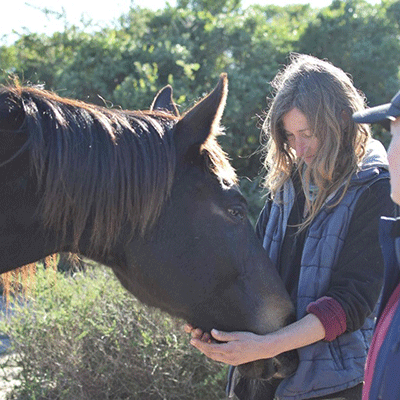 Horses are
Masterful Teachers
But you don't have to become an equestrian or learn to ride in order to achieve the same.
You can achieve this, (and more), through working with horses on the ground and at liberty with the horses participating fully as session co-facilitators and freely of their own will and accord.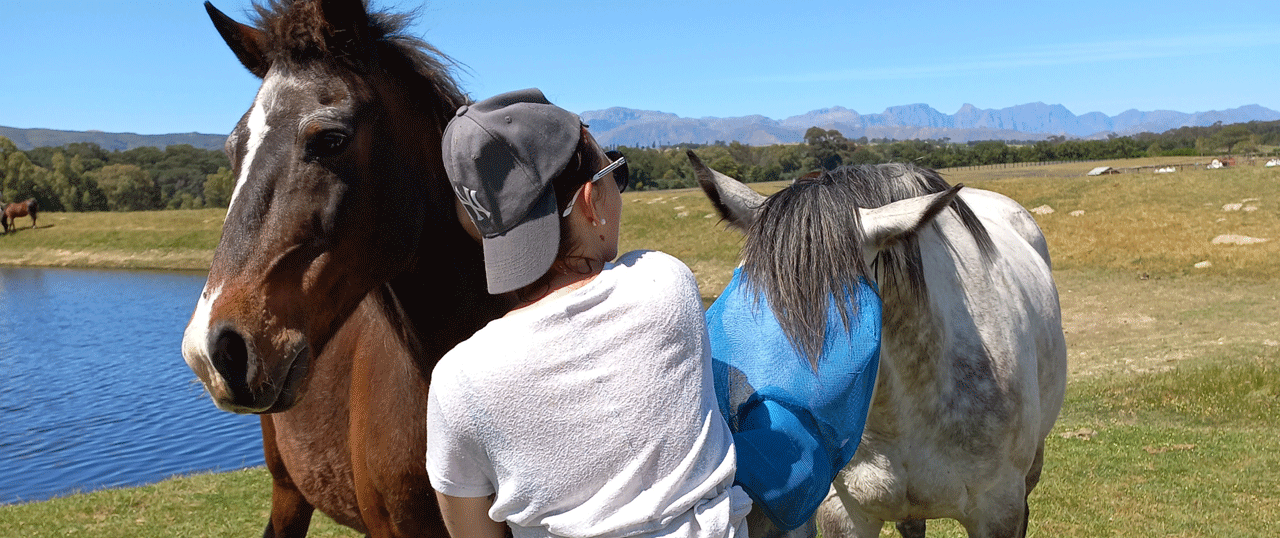 Coaching with Horses?
Learning with Horses?
Mindfulness with Horses?
Yes! All of that, and more
Horses are MASTER teachers and healers
and working with them delivers big results
Globally horses of all shapes and sizes
are facilitating deep, profound, much needed,
and richly transformational work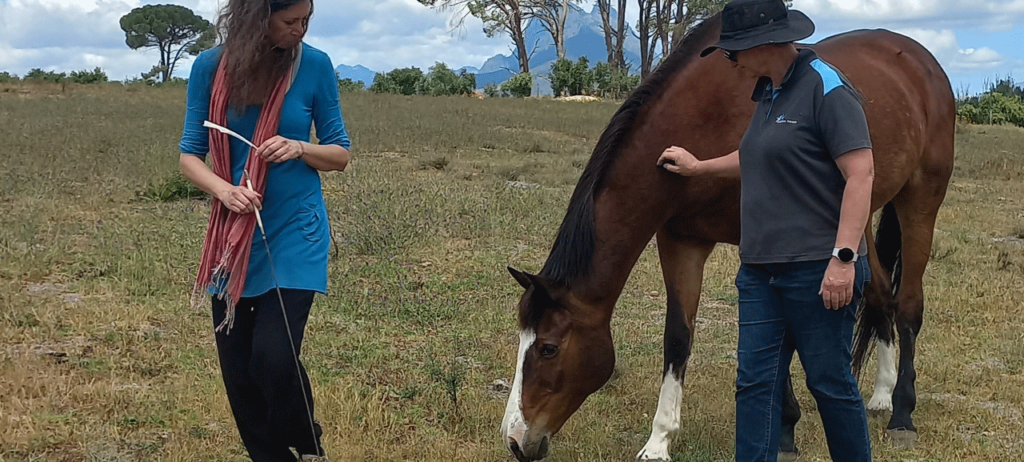 Ready for a challenge?
If you are willing to step-up and learn how to successfully engage and work with a horse, you'll find what you need inside of you to live on purpose and with clarity and power.
If you are like us..
You're quite serious about living your life, on your terms.
You understand that your life could be a masterpiece,
and you the creator of it.
You know that it gets better!
And you're ready to turn up and do the work required.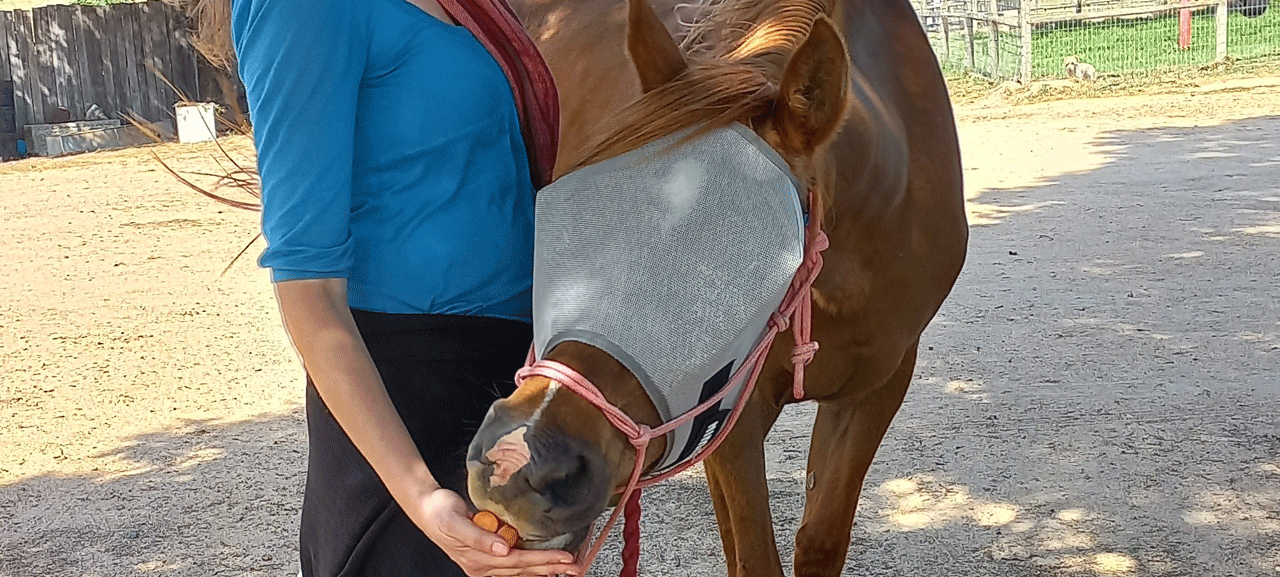 AND THEN
There is this deep connection between women and horses…
…which makes working with horses especially powerful for women.
But you have to be ready to challenge yourself.
Because Horses work at a very deep level
And Horses accept only the truth.
And because it takes a LOT of courage to work with a horse, an animal who is substantially bigger than you, probably ten times heavier than you in weight, and who doesn't speak English!
It's definitely not for everyone.
Added to that is the fact that a horse is a flight animal (those gorgeous photos of horses galloping on the beach with the wind in their manes?) and will try to run away fast if not handled in an understanding and aware manner.
Our lead coach is
Sam Huckle
Coach
and Equine Professional
I was told by a boyfriend once "I bet you could achieve anything if you set your mind to it".

His statement caught me by surprise and I had to think about it for a bit, but in the end I agreed.

There is something about consciously and successfully working with horses that fills me with the sense that I can do anything.
I want that to be true for you too
We are here to support you in your process.
Hey, I'm Sam
I'm an Equine Assisted Life Coach, Counselor, Family Constellations practitioner and looooong time passionate-about-horses horsewoman.
As a coach
As a coach I get to embody and translate the wisdom and qualities of Horse into a powerful coaching model that is grounded, practical, insightful and guaranteed to enrich and empower You!

Lucky me! 😉
I am your go to person if you want to
understand yourself at a deep level
integrate all the parts of you
use that knowledge to propel yourself forward with clarity and purpose towards your own unique life vision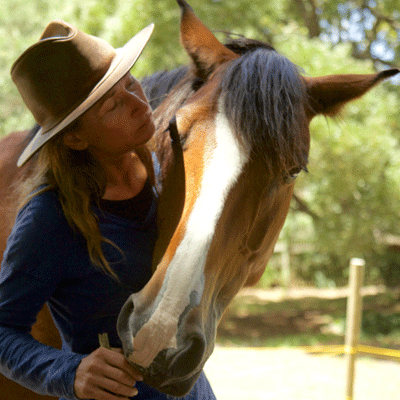 I'd love to work with you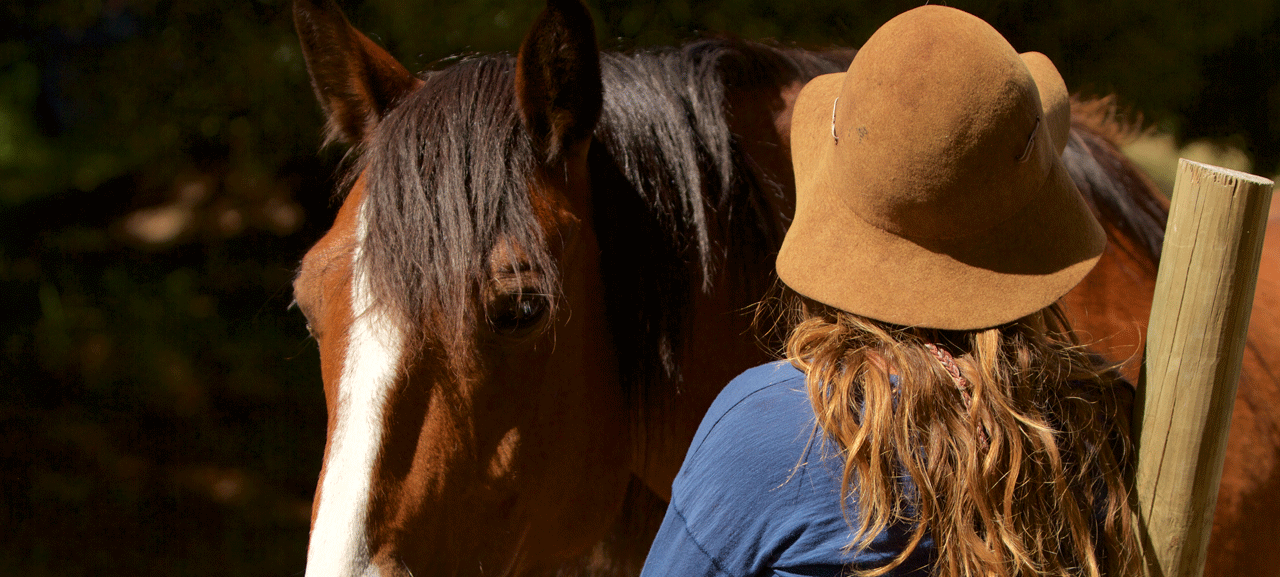 The Magic happens outdoors
Our in-person sessions are held outdoors in a beautiful paddock setting, with one or more horses.

Absolutely no previous horse experience is required, we work with the horses on the ground (non-ridden).
Through skillfully facilitated interaction with horses we step you through a process of navigating and overcoming life challenges –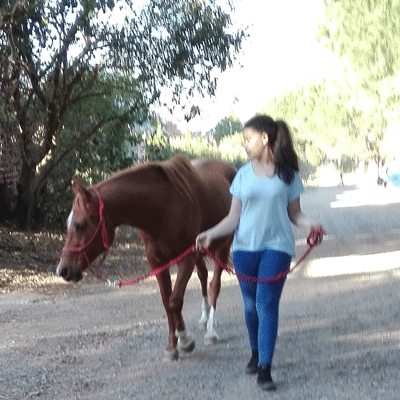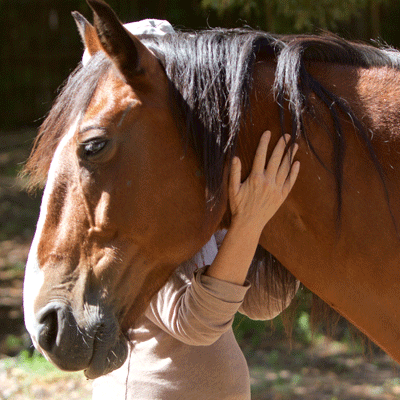 Ready to challenge yourself?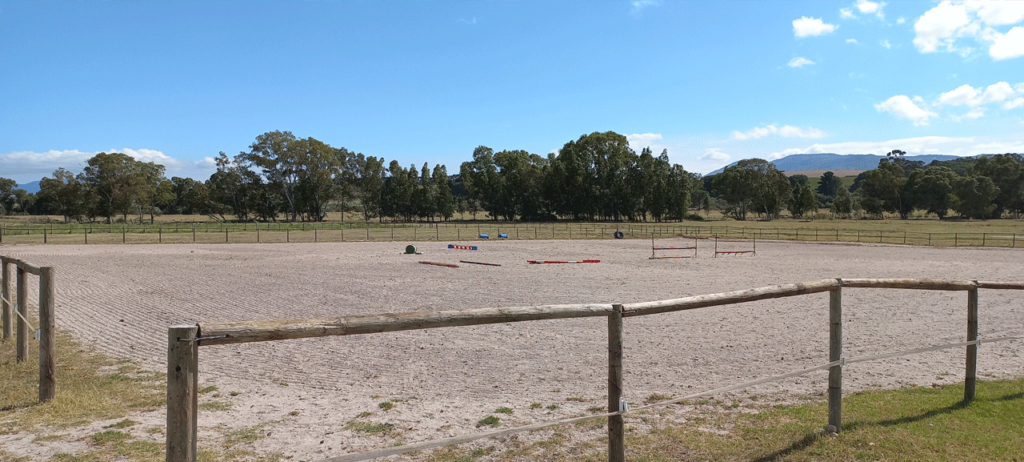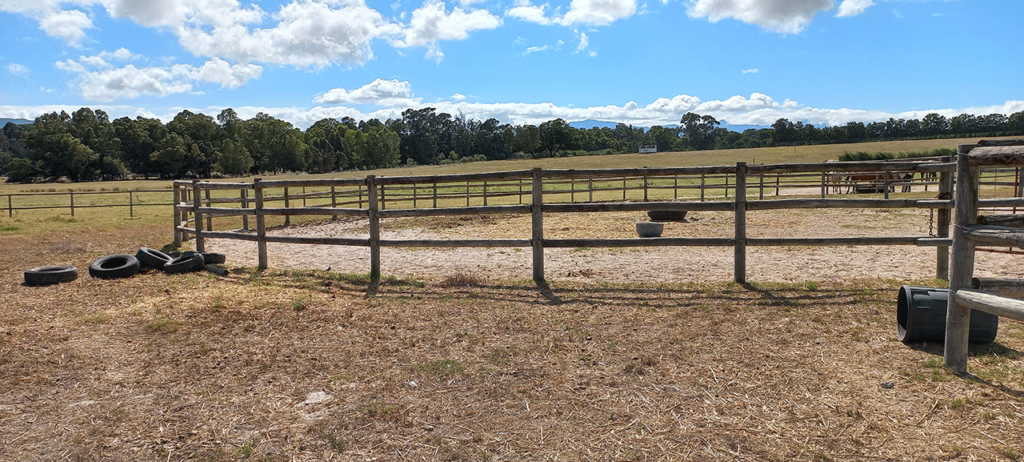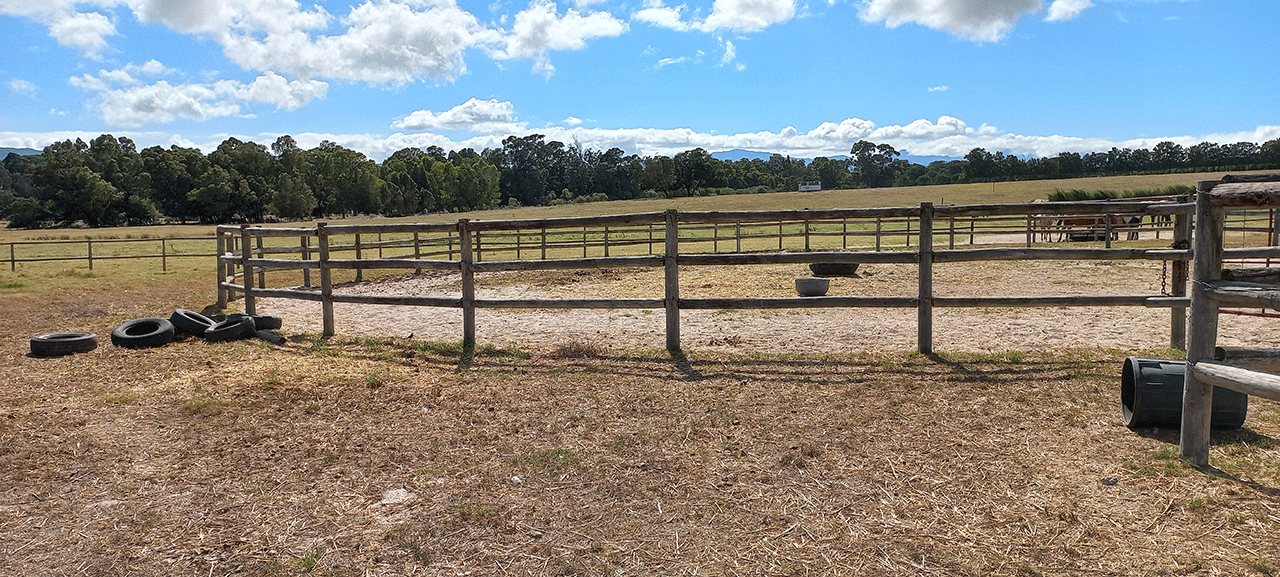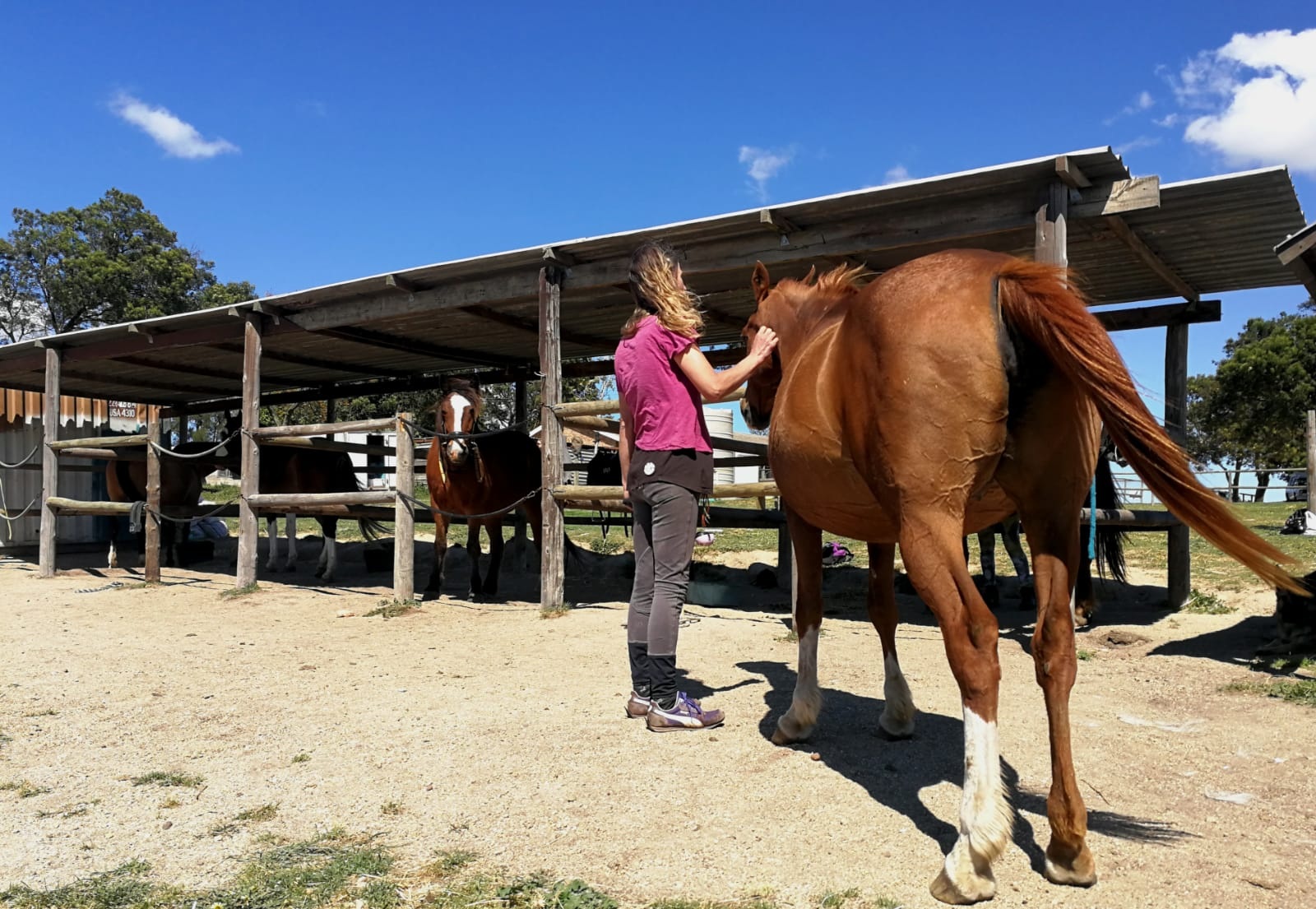 More ways to work with horses
You don't just need to coach with us, we also offer the following Equine Assisted sessions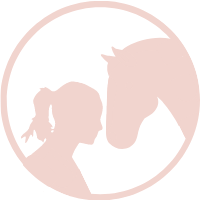 Counselling
Counselling is for you if there has been a recent event that you are seeking to navigate. Counselling is different in feel. You may simply require non-judgmental listening space together with the horses to breath, unpack your mind and heart, replenish and resource.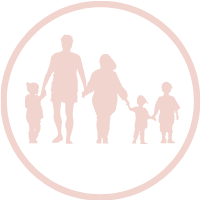 Family Constellations
Family Constellations is a modality that works on inter-generational patterns and trauma; on the family system. A Constellation is recommended
when there is a pattern at play in your life that
does not seem to shift no matter how much work you have done on it.
Wellness
Horses have a naturally coherent heart rhythm.
There are benefits to simply being in the
presence of a horse, for the above reason and
more. We add to this with physical, breathing,
and mindfulness exercises; meditation,
visualization, transwork and energywork
according to what you need.
Need help deciding which modality to work with?
Let's chat and find out.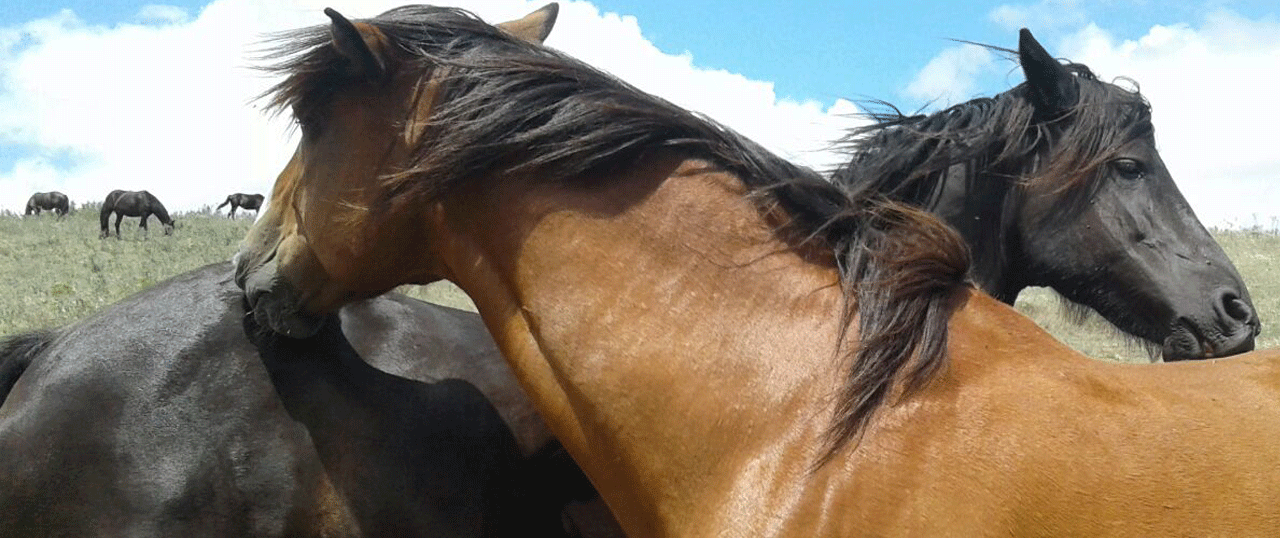 So many beautiful Horse teachers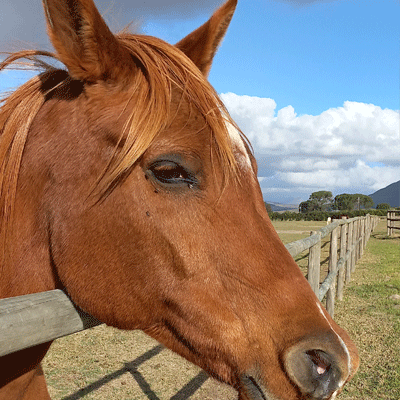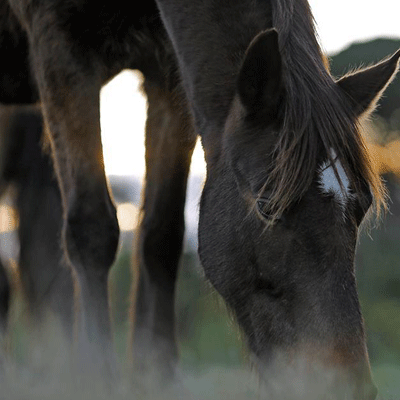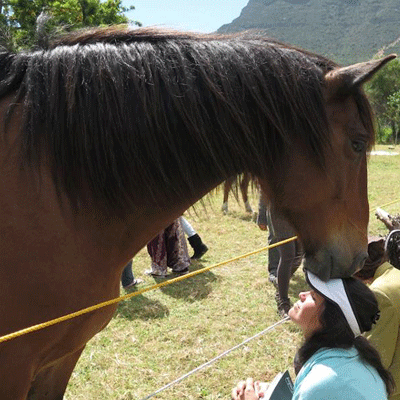 Horses are Masterful Teachers
Horse teach personal power.
They teach boundaries, confidence, assertiveness, congruency, authenticity, persistence, patience, stamina, planning and strategizing, clear and effective communication, relationship, partnership, connection, bonding, awareness and understanding of another's experience, leadership, teamwork, compassion, embodiment, energy management, self-awareness, presence, coherence, co-regulation, community, and family. They also teach about freedom, responsibility, and how to live Big and Bold.

You'll notice that ALL of these qualities and life skills are essential to our daily lives as people and necessary for our SUCCESS!
So much Pure Magic!
Are you ready to meet your most genuine and powerful self?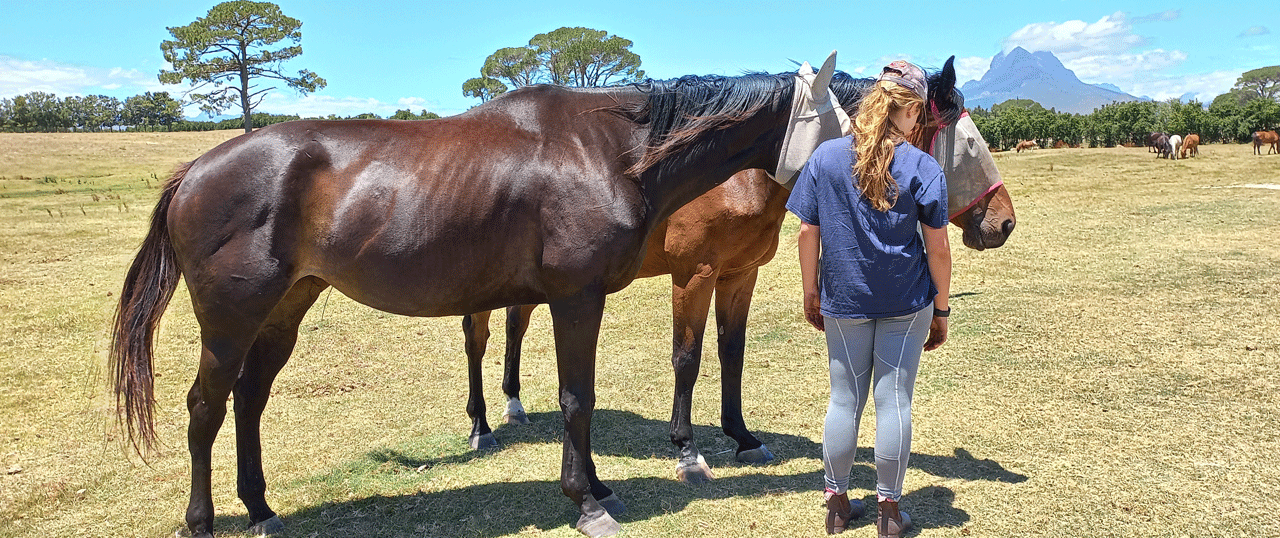 Wait – what exactly do we mean by power?
Let's be clear
We don't mean 'power over another'. Not that kind of power that tends to make people nasty and corrupt; that's not what we are advocating.
We're talking about true power, the personal power that is the birth right of each one of us.

The power to
lead and shape your life
manifest your potential
transform what needs to shift and get unstuck
turn goals and visions into reality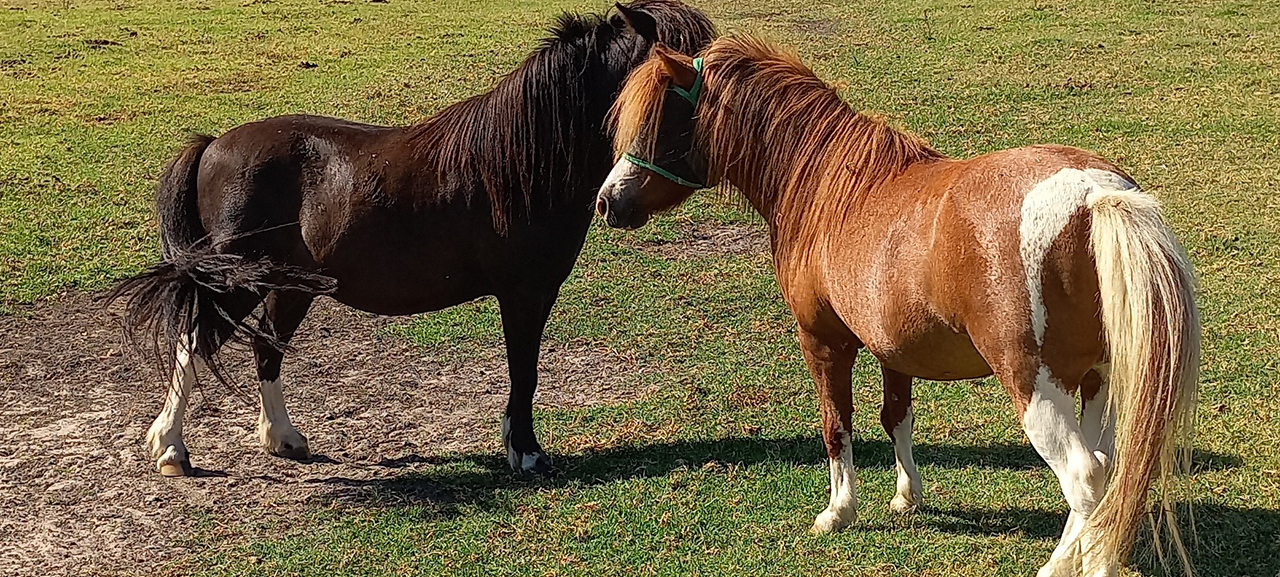 Our Medicine Horse guarantee
We guarantee that through our process you will
learn a lot about yourself
grow, shift, be challenged and transform
gain knowledge (about horses), and tools and exercises that you can continue to apply at home
get to see yourself through the eyes of a horse
be asked to step-up and to keep bringing your best game
be guided, encouraged, supported and held accountable
All of this providing you turn up and do the work.
Ready to up your game?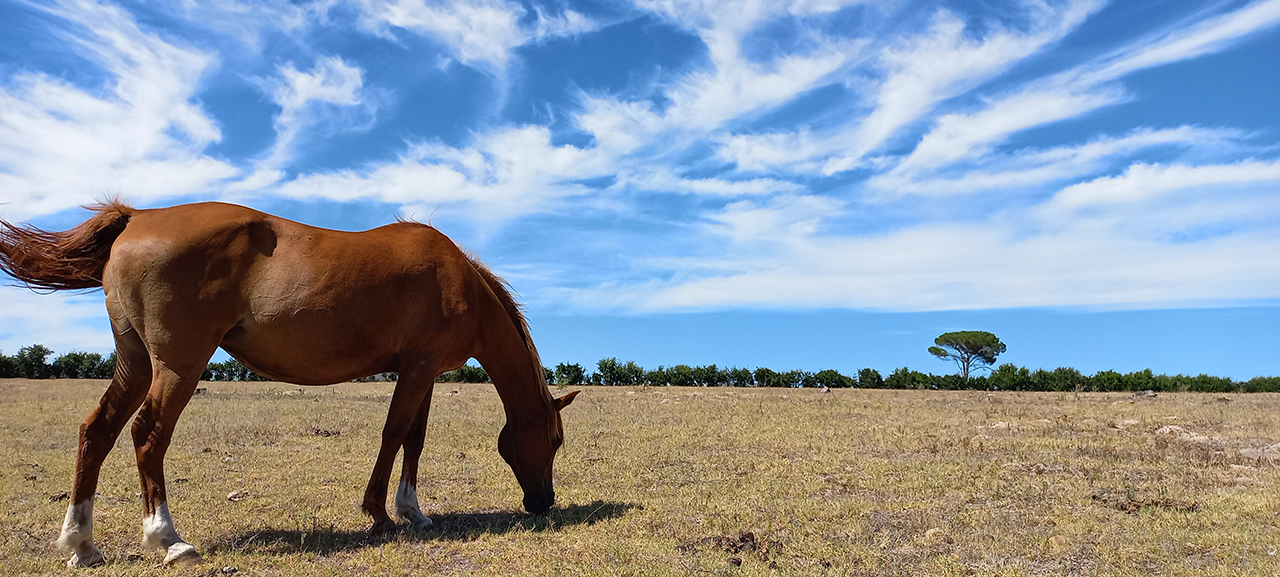 Located in Cape Town, South Africa
Contact us below
© Sam Huckle | Medicine Horse 2018-2023. All rights reserved.